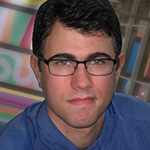 MY RESUME
Hello! I'm Bryan. I've worked in design, development, and marketing for over 20 years. I am currently based in Atlanta, providing freelance services for individuals, startups, and corporations.
Do you have an interesting project or opportunity? I'd love to hear from you. Drop me a note here:






Some of my work can be viewed below.